For Time:
21/15/9 reps of the following exercises:
Row (For Calories)
Burpees 
Kettlebell Sumo Deadlift High Pull (53#/35#)
Thrusters (95#/65#)
Medicine Ball Clean (20#/14#)
Wall Balls (20#/14#)
Results
Quote of the Day: 
Me: "What did you think of the WOD?" Mike: "I don't remember half of it."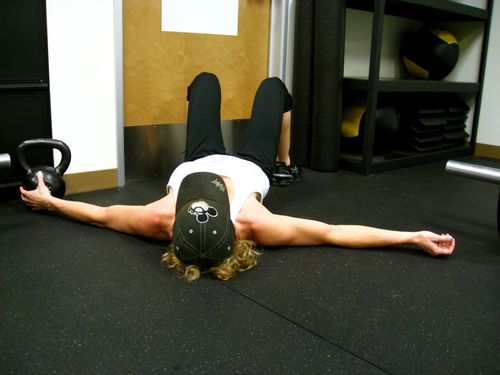 Annie is NOT okay. She sucks. I don't like her. This was like Annie meets Fight Gone Bad and Annie won. This WOD will go on the Leaderboard. It earned its place. Six exercises of hip extension made for a heart pounder and sapped the strength right out of you. Transitioning from each exercise you quickly realize you don't get a break unless you allow yourself one. Your legs are screaming, your heart is pounding and your mind is saying "F this!". This one was a mental exercise as well. Post your thoughts on this WOD to comments.
Everyone should feel good about completing a tough one to start the week. Plus you got to count your burpees today in the WOD towards the Burpee Challenge since we know practically no one did their Sunday burpees. So be honest, catch up and get on track. 
Today is Day 19 of the Burpee Challenge! (Yesterday was 18 hint, hint…)
Notes:
Bad Christmas sweaters are the requirement this Saturday's WOD! We will have a pre-WOD sweater contest and the unanimous winner will get a prize! Put on your jingle-bells and get in the gym.
We are working with some local CF Affiliates in the area (Local's Gym (Lynwood CF), Outer Edge CF, and CrossFit Advantage) to have a monthly WOD challenge between our gyms. We will rotate once a month with each gym picking a WOD that all of us will do on the same day and then compare results. Get ready! Details to come.
The Complete 2009 CF Games videos are being released one part a day. They are well done. Michelle and I watched Pt. 1 last night on the Trail Run Event and it made us realize how much fun we really had watching it last summer. Check it out and consider a CF Journal subscription. Part 1 is even a free download.