2 Rounds for Time:
400m Run
40 Squats
30 Sit-ups
20 Push-ups
10 Pull-ups
* Vest (20#/15#) Optional if you previously have a men's time of sub 9 minutes and women's sub 10 minutes as RX'd
Post "Baseline" work on skills
Results
View this photo
View this photo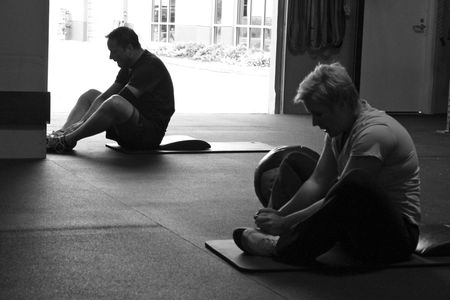 Time to take a test. Today was a re-test for everyone with "Baseline". This one we try to do every 6 months or so as a gauge of progress. Congrats on all the PR's! Remember each one is improvement no matter how big or small the PR. You earned them through sweat, consistency and hard work.
Sneak Preview of the new CrossFit Inov-8's (blue/white and all black)
Vintage 7-UP ads for kids (posted by Whole9). And you wonder why we are a nation of obesity, metabolic dysfunction and autoimmune diseases. Read the fine print on these old ads. Mixing 7-Up with milk for your baby?! Seriously?
9 Days until the CrossFit Games! Don't forget we are closed 28 July to 1 August.
"Pat Sherwood is Ready" – video [wmv] [mov]
The Games Update IV – video [wmv] [mov] [HD mov Download Only]
Reminder this Saturday there is no 1045 Advanced RX Class. Main class at 0930 is still on the normal schedule.