For Time:
50 Double-Unders
10 Kettlebell Swings (53#/35#)
40 Double-Unders
20 Kettlebell Swings
30 Double-Unders
30 Kettlebell Swings
20 Double-Unders
40 Kettlebell Swings
10 Double-Unders
50 Kettlebell Swings
Results
View this photo
View this photo
Random pics. At SRCF so much happens it's hard to keep up. Here's a snapshot of what you missed today.
Crabwalks: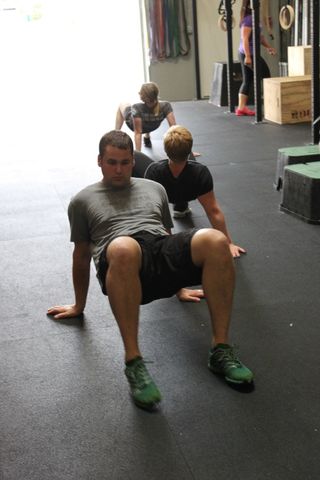 Kettlebell Swings: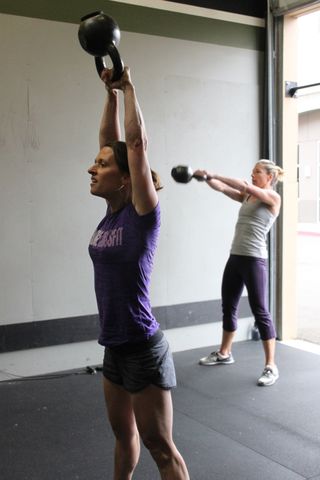 and Jorts: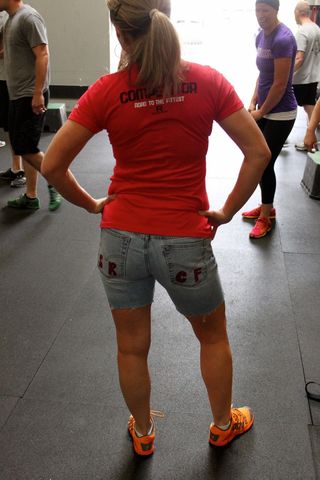 Nuff' said. (Okay maybe not, if you want a custom pair sign up for Amy's homemade Jorts. They are all the rage and go great with Inov-8's.)
Steph and her son Nolan on the 45th Parallel on their road trip to Colorado: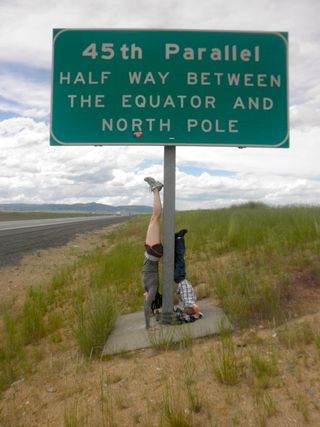 My buddy Scott and his wife (who owns Stoneway CrossFit) just welcomed another boy to their family yesterday. He was wearing our SRCF T shirt at the hospital and turns out their nurse was our very own Deidre (below). Small world!
What's a thruster? This is a thruster!
Katie Hogan Vs Lindsey Valenzuela on the Thruster Ladder at the Southern California Regional – video [wmv] [mov]