For Time:
1000m Row 
75 Kettlebell Swings (53#/35#) 
50 AbMat Sit-ups
25 Wall Balls (20#/14#)
Results
View this photo
View this photo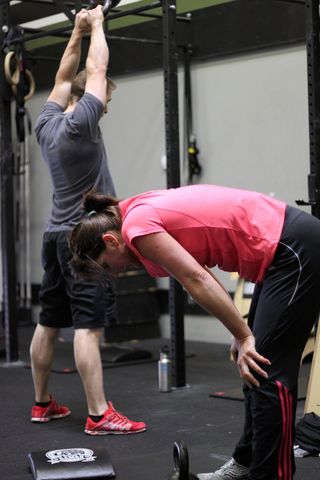 Tomorrow afternoon we will know Open WOD 12.4. Any guesses?! I'm thinking softball throws and ocean swim are out. Maybe we will see 2 for 1 wall balls with Man-makers.
Video – "Exercise Center": CrossFit Games Update: Open Week 3
"Every Rep Counts … Or Not" from CrossFit Aspire (NJ)