Jeremy and Kellie have welcomed a healthy new CrossFitter into the world this morning!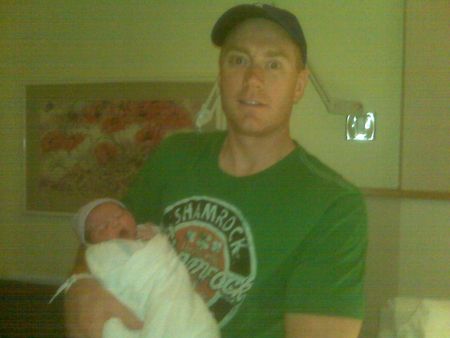 "Lillie Marie":
Delivery for time: 
Max Weight 
Max Height
* Immediately follow with max reps of sleep and eating.
Results
Max Weight: RX (9 lbs. 9 oz.) 
Max Height: RX (19.5″)
Mom and Lillie Marie are all fine!
Jeremy post delivery-WOD of AbMats and Double-Unders: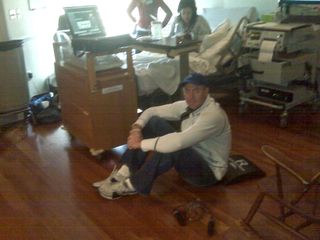 Certified or Certifiable?
Congrats goes to Moe who completed her CrossFit Level 1 certification this weekend! We are very stoked to have her join our coaching staff with the wealth of experience, motivation, intensity and emphasis on form that she brings; not to mention the incredible personality and smile that she has brought into the box day in and day out. Moe will be running the 6-7am WOD on Tuesdays and Thursdays that starts this week!
Moe meets "Fran" at her CF Level 1 Cert: