3 Rounds of Max Effort for 1 Minute each of the following exercises:
WallBall (20#/14#)
Sumo Deadlift High Pull (75#/55#)
Box Jump (20″)
Push Press (75#/55#)
Row (for Cal)
Continuous clock with 1 minute rest between rounds.  Score total reps.
Results:
Eric after an overdose of "Awesome Sauce":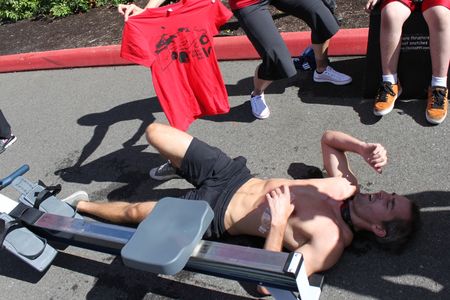 Today was Fight Gone Bad 5!
Five gyms, four affiliates, one garage gym and over 50 people came together today to complete a workout for a truly worthwhile fundraiser for three causes. SnoRidge CrossFit, CrossFit Belltown, Compound Fitness, CrossFit Basic, and CrossFit Redmond collectively raised over $800 today in donations. This does not take into account the $2500 plus from SRCF and over $2800 from the other boxes! That adds up to over six thousand dollars raised! Speaking of PR's, last year we teamed with CrossFit Redmond for FGB IV and raised over a $1500 dollars. 
Personally, today couldn't have gone much better. It was a day filled with high fives, PR's, and purpose. We had great weather, a big turnout, and good times. Seeing so many who represent so many different boxes come together and grow our community was one of the highlights of the day. We want to thank everyone for the help, equipment, cheering, judging, setup, tear down, and patience. Without it we couldn't have pulled it off. Let's do it again next year!
Top two scores for the day, for overall results see the link above:
Mens:     Womens:
Mark B. – 382 Rx'd (Compound Fitness)

Moe – 283 Rx'd (SRCF)
Coaches Pic: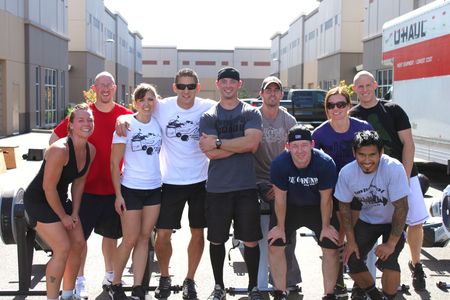 Photo Album from the Day: