Strength WOD: 
5-5-5-5-5
Back Squat
Conditioning WOD:
7 Rounds for Time of:
10 Wall Balls (20#/14#) 
10 Pull-ups
Results
View this photo
View this photo
View this photo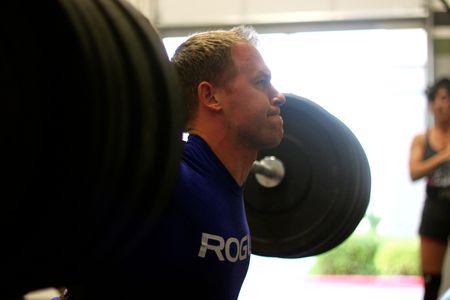 Strong numbers all over the board today! From sets of 8 to sets of 5 the back squats are improving. 
This week the next round of the CrossFit Team Series competition will kick off on 9/18.  Teams need to stay tuned to WOD announcements and start coordinating with their teammates for when to do the workouts.
Head movement for the jerk with Chad Vaughn – [video]