Strength WOD:
15 Minutes to Establish a 2RM:
Front Squat
Conditioning WOD:
As Many Rounds As Possible in 25 Minutes of:
800m Run
30 Kettlebell Swings (70#/53#) 
30 Pull-ups
Results
View this photo
View this photo
View this photo


Happy birthday to Jill!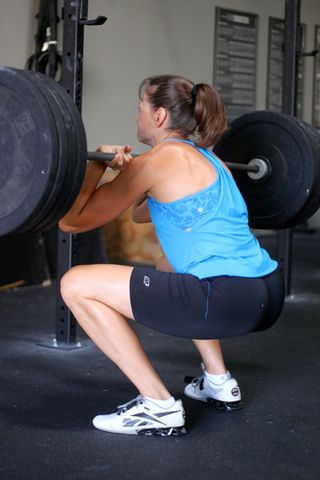 If you want to know why I have never programmed the benchmark "Eva" for the entire gym then just imagine doing 5 rounds of today's WOD. It's horrible, takes forever, wrecks the hands, and really ruins you for the rest of the week. Not good training.
The ALS Ice Bucket Challenge has spread to many in our community. Apparently the best place to accept the challenge is outside after a long workout. Today saw many bucket-fulls and these pics capture only about half of the people who took the plunge. Good times for a good cause! (Don't forget to donate)
Annie Thorisdottir moves to New York to become a head trainer at a new affiliate:
Your New CrossFit Trainer? Just the Fittest Woman On the Planet. wellandgood.com
CrossFit gets more media coverage with really bad interviewers and demonstrations:
Annie T. Interview on the New York News
The World's Fittest Man and Woman? foxnews.com