As many rounds as possible in 20 minutes of:
5 Handstand Push-ups
10 Knees-to-Elbows
15 Walking Lunges
Results
View this photo
View this photo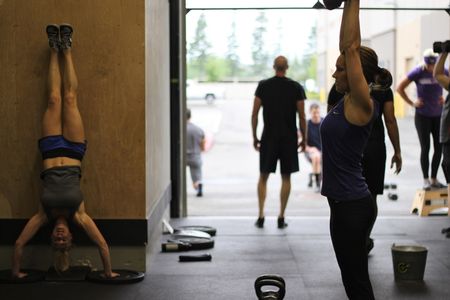 13-year-old Kate Foster, leukemia survivor, plans to do "Hope". 
Watch "Kate Foster: Beating the Odds". Then realize how amazing and brave this girl is and just how lucky we are.
Actual reaction from Dustin, Lindsay and Rob W after passing the Advanced RX Test on Friday: