30 Reps For Time:
Snatch – Power or Squat (135#/95#)
* Partner up for counting reps
Results
Lucy and Laura meet "Isabel":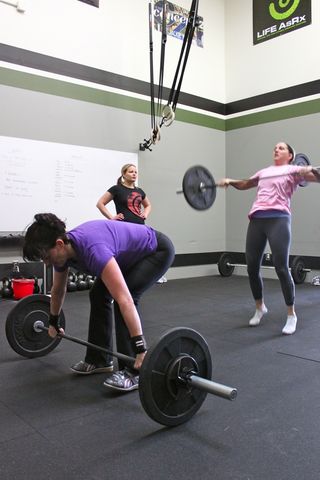 Snatch and go: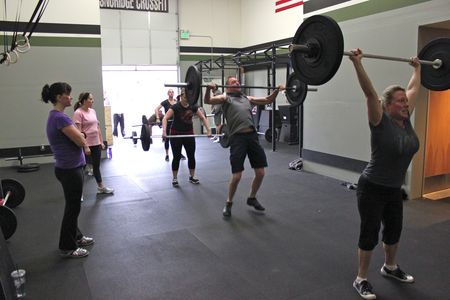 Isabel is a benchmark WOD that like Grace is heavy and fast; basically a barbell sprint. Choose power snatch or full snatch (Squat) as both are challenging in their own right. Today we focused on the power snatch after some instruction. Limiting the load to avoid "muscle snatching" or pressing out for 30 reps was the goal to ensure better technique on triple extension, jumping and landing, and turning over locked out. Great effort by all in focusing on form and swapping with one another to count and coach reps!
Videos of some CF athletes that are truly sicfit crushing Isabel:
Isabel, CF Trainers WOD [wmv][mov] » Jan 25 09 
Isabel, Josh Everett [wmv][mov] » Apr 13 09 
"Isabel Off" Footage of Everett vs. Lipson from the USAW/CF Open 2010 [wmv] [mov]