For Time:
1000m Row 
50 Thrusters (45#/33#)
30 Pull-ups
Checkout WOD:
For Time:
40 AbMat Sit-ups 
30 Hollow Rocks
20 V-ups
Results
View this photo
View this photo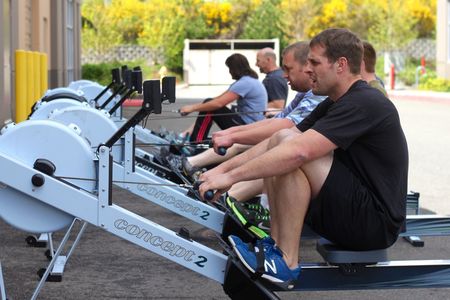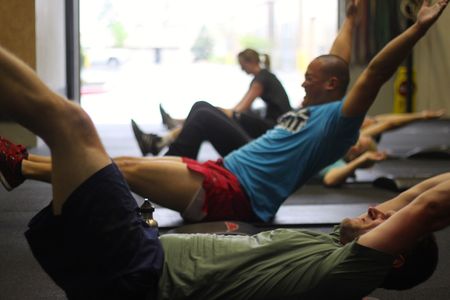 Dan Bailey's First "Jackie" in 5:30
Chris Spealler "Jackie" in 5:32
Who loved the ab checkout WOD today? This guy did:
* Note: No real athletes were harmed in the filming of this workout. 
CF Games:
In under an hour today, all tickets to the 2013 CF Games sold out. (This inlcudes the disappointing large number of tickets that scalpers purchased). For those who will be watching from home and online look here for media coverage details.
Lindsey Valenzuela: New Partner, Plan and Prep for Regionals