3 Rounds for time of:
10 Deadlifts (225#/155#)
20 Wall Balls (20#/14#)
30 Overhead Walking Lunges (45#/35# Plate)
400m Run
Results
View this photo
View this photo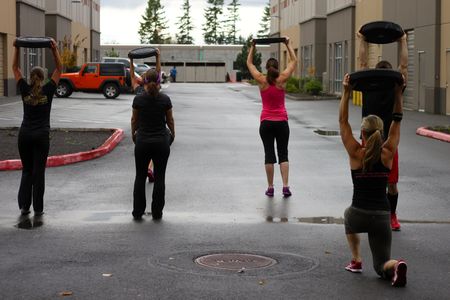 Quotes of the Day: "I seriously just pulled over and puked after that WOD in front of Cascade View" – Luanne over text to Amy & Teri       
Someone says to Jim after meeting Cathy: "Get ready to get beaten by a girl."  Jim: "Um, I'm married to Deb. I'm used to being beat by a girl."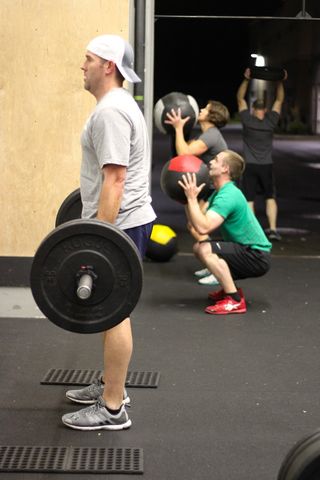 2011 and 2012 CF Games Women's champion Annie Thorisdotir places 2nd in "The World's Fittest Women" – CNN.com
From "The Box" magazine: 290 KG. The total amount of weight Rich Froning (2011/2012 CF Games Men's Champ) lifted in the snatch (285#) and the clean and jerk (355#) at the CrossFit Tour Big Sky event in Montana. Had he completed those lifts at a sanctioned USA Weightlifting event, he would have qualified for the USAW National Championships.
Events:
Attention: Moms and Daughters:
We are going to host an ivivva athletica trunk show on Monday 11/12 (Veterans Day) upstairs in the gym from 4-6pm.
What is ivivva? It's the girls label for lululemon and is workout, dance, yoga and gymnastics gear for girls. 
Michelle will be running an optional Mom/Daughter Team WOD as well for some fun from 4-5. 
RSVP to Michelle if you are planning to come as I will be likely lifting heavy things in my garage and while Michelle is taking her clone shopping.
Feel free to spread the word to other CF'ers or mom's of dancers/gymnasts.