Strength WOD:
25 Minutes to complete:
1RM
Snatch (Squat), Hang Snatch, or Power Snatch
* Choose 1 lift
Skills WOD:
Max Effort Day (Choose minimum of 1):
Row 500m Max Effort
Run 400m Max Effort
Standing Box Jump Max Height 
Pull-ups Max Reps 
Double-Unders Max Reps
Push-ups Max Reps
Max L-Sit Hold for Time
Muscle-Ups Max Reps
Handstand Push-ups Max Reps
Results
View this photo
View this photo
Saer approves of max day after a 53″ standing box jump!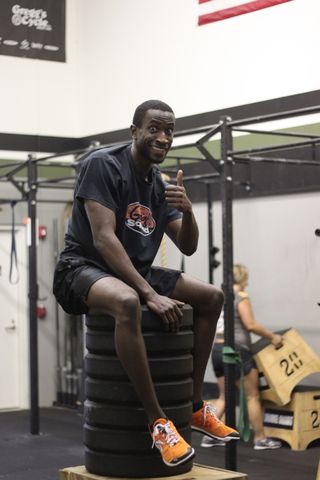 Recently it was brought up that we haven't had a "fun" day in a while. One of those days where you get to try different stuff, test out a max, see what you can do. So today was a max effort day where you got to choose a lift, then pick as many skills, movements or sprints that you wanted to try. We have some pretty awesome snatching, running, and jumping FOOLS in here! I have also decided some of you will no longer be allowed to use less than at least a 36″ box jump for "RX" workouts.
Most importantly, it appears as if Rob S. set a world record standing box jump at 67 and 1/2 inches! Or did he…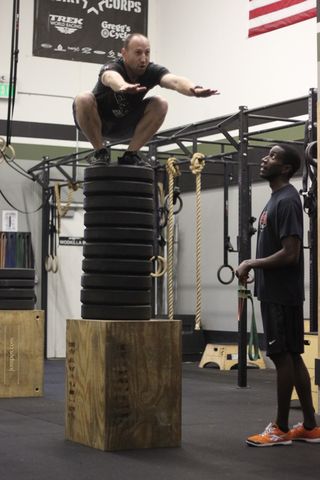 "Making the Games" with Jennifer Smith and Matt Hathcock – [video]
Jump pics: