Strength WOD:
25 Minutes to warm-up and then take 3 attempts to find your 1RM 
Shoulder Press
Checkout WOD:
As Many Rounds As Possible in 8 Minutes of:
4 Dumbbell Power Snatch – Right Arm (40#/25#)  
8 Box Jumps (24″/20″) 
4 Dumbbell Power Snatch – Left Arm 
8 Box Jumps
Results
View this photo
View this photo
Trapper PR's: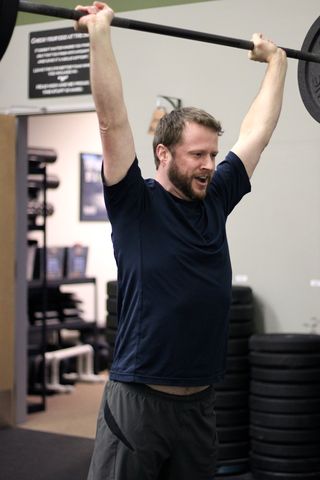 Day 2 of our "Staggered CrossFit Total" (see yesterday's post for explanation). Today's goal was to find a new one rep press max in only 3 official attempts. Afterwards the metcon intent was to focus on speed, hip extension and constant movement while emphasizing the technique of the power snatch. Similar to yesterday's checkout, this was programmed to keep it to a time domain and rep scheme that meant you had to keep moving.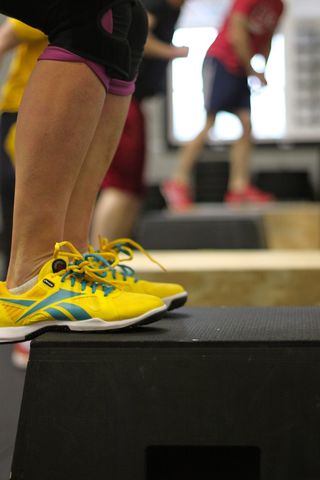 "You have to finish". This is true in watermelon slingshots AND in CrossFit. Watching this brings me endless entertainment.