Strength WOD:
25 Minutes to establish a:
1RM Overhead Squat
Checkout WOD:
As Many Rounds As Possible in 8 Minutes of:
10 Burpees
15 Jumping Alternating Lunges  
20 Double-Unders
Results
View this photo
View this photo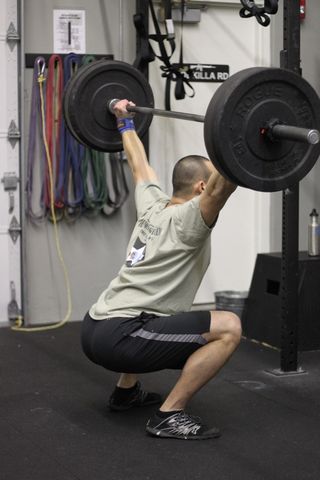 The CF Games Open begins tomorrow! The first WOD will be announced tomorrow night and we will be doing it this Thursday. I will be spending the entire afternoon clicking refresh hoping to see a one rep max overhead squat WOD for week one.  If you are on the sideline and thinking about doing it don't wait. Just participate.
CrossFit Games Update Pre-Show – video [wmv] [mov] [HD mov]