Strength WOD:
5-5-5
Front Squat
Conditioning WOD:
Complete AMRAP (As Many Rounds/Reps As Possible) for 15 Minutes of:
1 Rope Climb (15 ft.)
10 Ring Dips
20 Wall Balls (20#/14#)
* Sub 2 Supine Rope Climbs
Results
View this photo
View this photo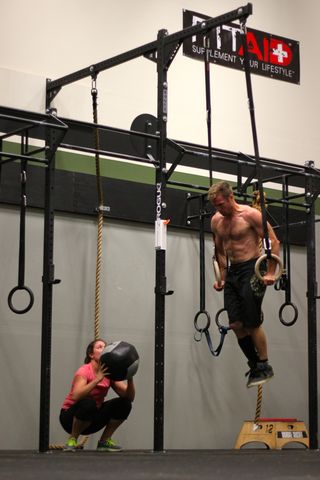 Scaling the Rope Climb with the Supine Rope Climb: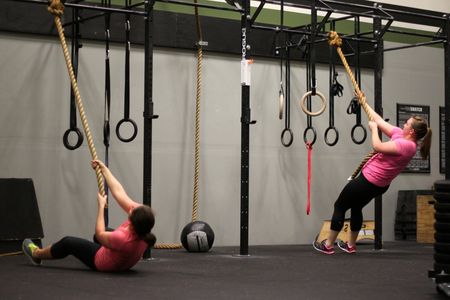 Practicing a strong foot lock is essential to a rope climb. Until you have your foot lock down, build grip and hand over hand pulling strength through a supine position. Don't sag in the midline.
CrossFit Invitational will stream live on Games.CrossFit.com at 4 p.m. PT Sunday.