As Many Rounds As Possible in 15 Minutes of:
5 Deadlifts (225#/155#)
10 Hand Release Push-ups
25 Double-Unders
* Scale DL to a working load that you can do all 5 reps unbroken for the majority of your rounds.
Results (Partial)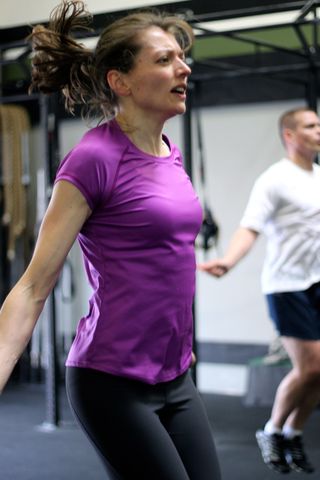 The plank position should be maintained not only at the top of the push-up but throughout the entire range of motion (ROM):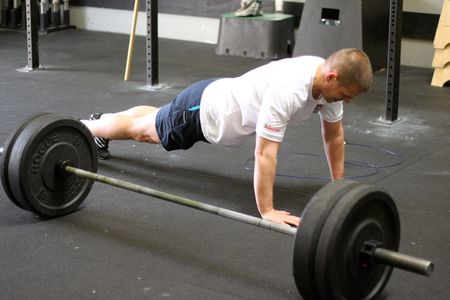 The CrossFit Games 2012 Regional Workouts announced! The Northwest Regionals will be held Memorial Day weekend at the Puyallup Fairgrounds from Friday, May 25th to Sunday, May 27.
Video: The CrossFit Games Update: April 18, 2012, discussing the Regional workouts.
Events:
The Snoqualmie Cinco De Mayo Half Marathon and 8k Run is right around the corner. If you are planning to run then you can register at Ana's Restaurant and you will get $10 off your race entry if you wear a SnoRidge T-shirt. Anyone who wins the craziest costume contest will also get a $50 Gift Certificate to Ana's! She has 15 entries so act fast!