Saimo
As many rounds as possible in 21 minutes of:
200m Run With Medicine Ball (20#/14#)
20 Wall Balls (20#/14#)
8 Deadlifts (275#/185#)
1 20 ft. Rope Climb
Post total rounds.
In memory of Sam Saimo, 21, of Snoqualmie, WA, who died on August 20, 2016. Sam was a beloved member of SnoRidge CrossFit. He is survived by his parents, Dan and Jeannie; brother Will; and sister Julia. With heavy hearts we offer our prayers and condolences to his family, friends and loved ones.
Carrying the ball signifies carrying Sam with you. Do not put him down. He loved running, heavy deadlifts and rope climbs. Climbing to 20 feet puts you a little closer to him.
Scale 1 Rope Climb (20 ft.) to a lower height or to 3 Supine Rope Climbs. Adjust deadlift appropriately. 
We will program this WOD annually going forward to honor Sam. 
BTWB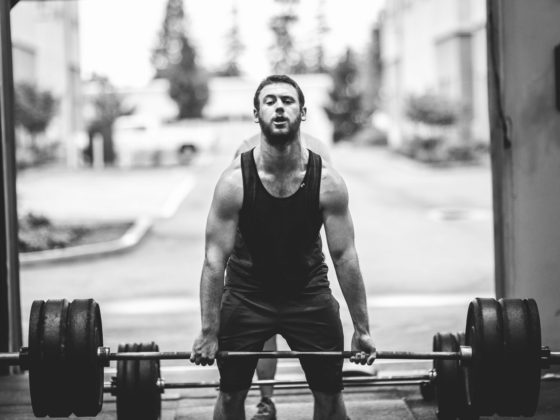 Photos by @robcwilson
What an emotional day. Five hours of wave after wave of people honoring Sam together. It was laughs, tears, hugs, physically demanding, and beautiful all together. When I programmed this I wanted to put together a tribute workout that Sam would have thought was both tough but fun, wanted it to be easily scalable yet still challenging and similar in output to a "Hero" WOD, and I wanted something that allowed each of you the opportunity to reflect and push yourself while thinking of Sam. My hope is that this did that for every single person who did this today.
Seeing Sam's father Dan ride Sam's bike in (and his brother Will come by) to be with all of us was a big highlight for me. Having people reach out to Dan to introduce themselves and share stories with him was heartwarming. It meant a lot to me to also see the larger CrossFit community in action in honor of Sam as CrossFit Proven in PA also programmed "Saimo" today thanks to two of their members Graham and Tara (who also started with us at SRCF back in 2010!) who are close friends of the Saimo family.
I thank all of you who came today to workout and support one another. The Saimo family thanks you.
To Sam – Tonight I am drinking a shot of chocolate milk and a glass of whiskey for you. Cheers buddy!
#missingyousamsaimo
We have also created a shirt/tank top for "Saimo". This shirt honors Sam with an emblem of three of his passions; CrossFit, Mountain Biking, and Photography. The accent color is blue like his eye color. On the left rib cage are the verses of his tattoo (also on his left side), which are the final lines of the poem "Invictus" by William Ernest Henley.
It matters not how strait the gate,
How charged with punishments the scroll.
I am the master of my fate:
I am the captain of my soul.
We wanted a shirt that did not blatantly state his name, but rather would be symbolic of Sam and remind the wearer of him.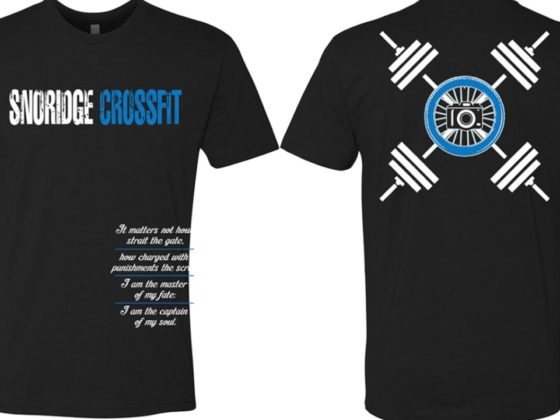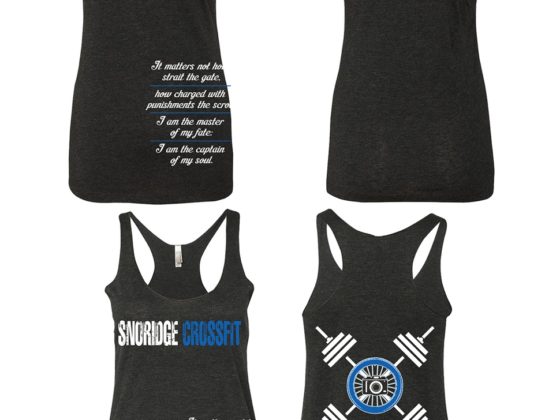 There will be a preorder beginning today for the T-shirt's. We will have men's T's (American Apparel 50/50 Black T's) and women's T's and Tanks (Next Level Black 50/50 T-shirts and Black Tri-blend Racerback tanks – loose and Bella Canvas Black Racerback tanks – tight). They will cost $20.  See design and mockups above.
Each shirt/tank top sold we will donate $5 to the Saimo family, the rest will go to cover the production costs. We will make no money from it. The money raised will not be much, but will hopefully help the Saimo family. Anyone wishing to donate more is certainly welcome to and we will ensure it gets to them. The preorder will be posted in our FaceBook group today but you can also email us to order a shirt or post a comment here with your size and style requested.
**Preorder is closed as of Sunday 9/18**