Main Class:
As a Team of 2 Complete AMRAP in 20 Minutes of:
10 Slam Balls (30#/20#)
15 Hand Release Push-ups
20 Kettlebell Swings (53#/35#)
* Alternate each exercise with your partner. Post total rounds.
Advanced RX Class:
Strength WOD:
5-5-3-3-1-1-1
Back Squat
Skills WOD:
Every Minute on the Minute (EMOM) for 7 Minutes complete:
2 Strict Pull-ups + 4 Deficit Handstand Push-ups (Choose deficit)
Conditioning WOD:
AMRAP in 7 Minutes of:
7 Kettlebell Swings (70#/53#)
7 Slam Balls (40#/30#)
Results
View this photo
View this photo
Slam ball fun for both classes today. It also rained 1RM PR's for a bunch of people on back squats.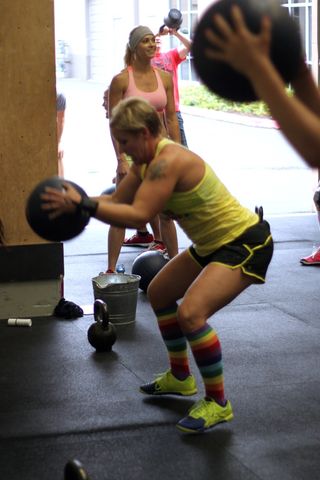 Shoulder issue Pt. 2: Treating Upper Cross Syndrome for Dummies (Part 2)