For Time:
800m Run 
21 Sumo Deadlift (205#/145#)
800m Run 
15 Sumo Deadlift 
800m Run 
9 Sumo Deadlift 
Results   
View this photo
View this photo
Today we worked in the sumo deadlift. Not the high pull but the sumo stance deadlift. The wider stance decreases the range of motion and targets the posterior chain and extensors on your backside (i.e. the hamstrings, abductors, and glutes) directly and differently. While this is different from the conventional deadlift it will help your pull and strengthen the muscles used to break that bar off the floor. We will work these in a little more and then see how everyone's conventional deads stack up to a strength day.
Sumo Stance Deadlift technique tips: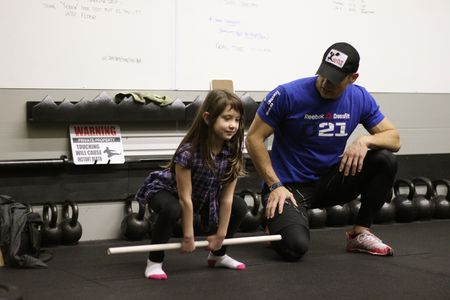 Stance should be wider than a conventional deadlift
Butt down, chest up, head neutral
Setup like your DL with a wider stance, elbows and knees are flush
Spread the floor with your feet as you push your weight through your heels 
Imagine dinner plates under your feet and try to "spin" them out, forcing your knees to stay out
Drive forward with your hips, squeeze your glutes as you complete the lift  
Don't let your knees track or twist in
Flat upper back and maintain a lumbar curve
For you competitive CF'ers. Worth reading this. Don't be the one who didn't train like a racehorse nor think like the bumblebee.