"Reebok CrossFit 3D Sidewalk Art Sets Guinness World Record"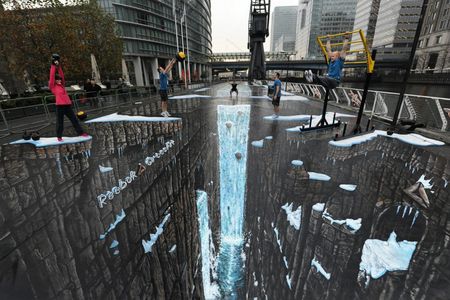 Today was a long day spent switching out all the lighting fixtures in the box. It was a day well spent. You'll "see" the difference tomorrow! No more blurry pics at night!
Notes:
Later this week will be a limited schedule to allow for everyone to be thankful for stuffing their faces. Please read below and plan accordingly.
Thursday 11/24 we are CLOSED for Thanksgiving
Friday 11/25 we will have one class at 1030. All other classes are cancelled. Come burn off the turkey, stuffing, gravy and pumpkin pie.
Saturday 11/26 we will have our regular 0930 Main Class and 1045 Advanced RX Class
 Debra and Jim taking vacation pics CrossFit style:
Here's video of the record breaking sidewalk art: