5 Rounds for Time:
400m Run
10 Push Press (95#/65#)
20 Push-ups
Results
Late WOD Cheerleaders: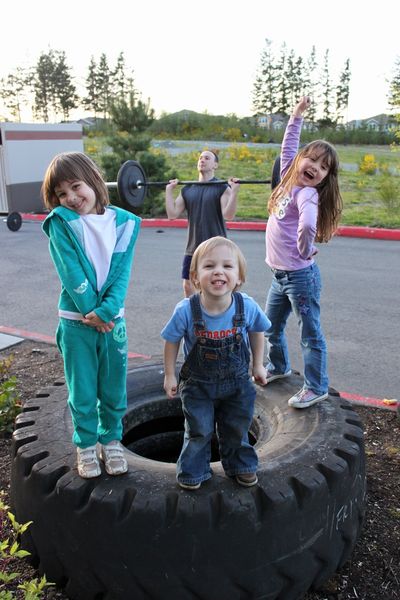 Some have noticed the WOD's are long this week. Constantly varied! Sometimes it's good to keep it unknown and unknowable. We've got to keep you on your toes somehow and vary that programming. After the last few days it was time to ensure a good push day and work in some runs. With the weather improving and the Cinco De Mayo 8k and 1/2 race coming up it's a good bet we will try to run more up until race day. If yo haven't registered yet make sure you sign up in the box by Monday which is the last day to pre-register and save some money.
Push It up:
"The Finer Points of Tire Flipping" Preview with Kurtis Bowler Rainier CrossFit on the CrossFit Journal [wmv] [mov]
Saturday schedule: No 9am WOD for the Affiliate Team. We will have a 10am and 11am WOD for everyone so sign up in the comments.  We will be able to handle 10 at 10am and the rest at 11am. It should be nice and sunny out so let's get outside and drop some bumpers or swing some hammers! Post to comments for which time you will be at. So far I have Jana at 10am.
  Pat's duties in the box have expanded to include Squatch Watch kids supervision. 
Use at your own discretion: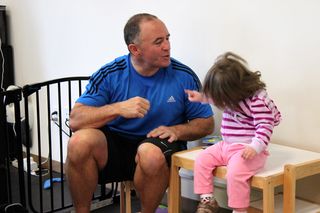 Pics of the WOD: