Strength WOD:
Every Minute On the Minute for 5 Minutes (EMOM) complete:
1 Clean (squat) + 1 Front Squat (Choose Load)
Conditioning WOD:
21-15-9 Reps for time of:
Handstand Push-ups (Strict)
Front Squats (195#/125#)
Bar Facing Burpee
Results
View this photo
View this photo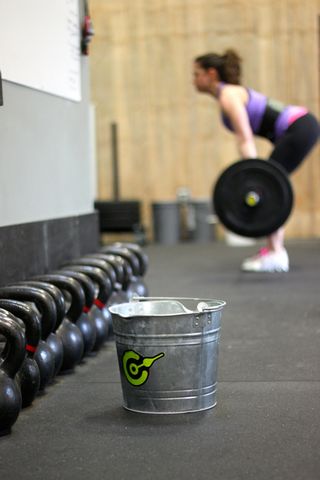 Today was a shorter version of 2014 Regional Event 4 for Individuals (that one is 21-15-9-6-3 reps). It will be fun to watch how strict handstand push-ups and more reps fit into that 20 minute Regional time cap.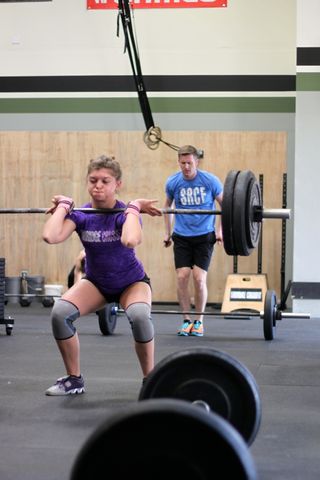 Regionals begin this weekend:
Weekend 1: May 9-11, 2014
North Central (Chicago, Ill.)
Canada West (Vancouver, B.C.)
South East (Jacksonville, Fla.)
Latin America (Santiago, Chile)
Weekend 2: May 16-18, 2014
Central East (Cincinnati, Ohio)
Canada East (Toronto, Ontario)
North West (Kent, Wash.)
Europe (Copenhagen, Denmark)
Australia (Wollongong, Australia)
Weekend 3: May 23-25, 2014
Mid Atlantic (Washington D.C.)
SoCal (Del Mar, Calif.)
South Central (San Antonio, Texas)
Asia (Seoul, South Korea)
Weekend 4: May 30-June 1, 2014
North East (Canton, Mass.)
NorCal (San Jose, Calif.)
South West (Salt Lake City, Utah)
Africa (Johannesburg, South Africa)
SRCF Team Buskas Regionals T-shirts are being printed this week! We will post when they are in for all who pre-ordered.
The schedule for the NW Regionals weekend is out (May 16-18). Go here to see the event start times by heat for individuals and teams.
Stay tuned for announcements of any potential SRCF class schedule adjustments for Friday May 16 and Saturday May 17.