Main Class:
In teams of 2 complete AMRAP in 15 minutes of:
50m Sprint
1 Rope Climb (15ft.)
3 Hang Power Snatches (115#/75#)
* Alternate each full round with your partner. One bar per team.
Advanced RX Class:
Strength WOD:
1RM Hang Snatch (Squat)
Conditioning WOD:
10 Rounds for time of:
1 Legless 15 ft. Rope Climb
200ft. Run
* 2014 Regional Event 5 is 14 ft. climbs
Checkout WOD:
5 Rounds NOT for time of:
10 Good Mornings (45#/33#)
10 Toes-to-bar 
Results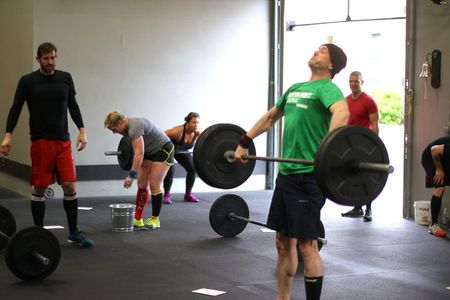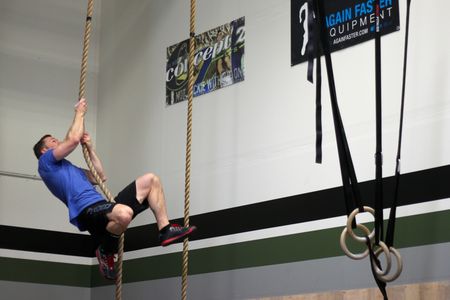 "On belay" is the first climbing command used by a climbing team at the base of a route or wall or pitch higher up the cliff. This command tells the climber that the belayer (or spotter) is ready to belay or anchor them with the rope.
For Saturday's climbers there were no belayers. If you can't demonstrate a foot lock then no climbs until you practice and get one. Scaling the height of the climb is the first step after getting a solid foot lock so you can feel comfortable finding your feet below you while not worrying about climbing too high.  Supine climbs are the normal rope climb beginner scale as this builds hand over hand pulling strength and coordination.
Over this past week and this coming week we will continue to program Regional WOD's or variations of them. It makes it so much more fun to watch Regionals and appreciate the work capacity of all the athletes when you can relate to a specific workout or combination.
Watch archived coverage from Regional Week 1