Strength WOD:
1-1-1-1-1
Snatch
Conditioning:
21-15-9 Reps of each for time of:
Overhead Squat (115#/75#)
Ring Dips
Results
View this photo
View this photo

Natalie hits "500":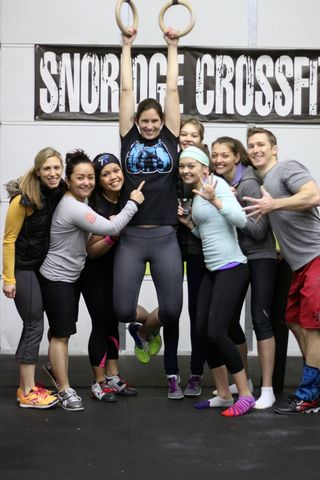 Congrats to Natalie who recorded her 500th WOD today and proudly wore her "500th WOD Club" t-shirt (I love the pic above). That's a lot of work and dedication to not only CrossFit but also shows discipline to track every single workout she's done in SRCF. I remember when Natalie started and couldn't hold a training bar overhead and now she's using her fitness to snatch 70 lbs! 
If you have recorded 100, 250, or 500 WOD's here at SRCF then you are eligible to get your WOD Club t-shirt. Make sure you track your WOD's in your logbook or on beyondthewhiteboard.com to stay on track.
If anyone wants to make this for Christmas morning let me know and I'll be over.
"Constantly Varied Kitchen: Christmas-Morning Quiche Lorraine" with Nick Massie – CrossFit Journal video [ipod] [mov] [720 HD] [1080 HD] and recipe [pdf]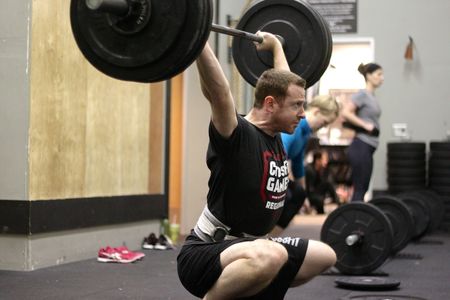 Holiday Schedule:
12/23: Normal schedule Monday 
12/24: 0630, 0830, 0930, 1030 classes ONLY! NO PM CLASSES!

We will be doing the "12 WOD's of Christmas" annual workout
Wear a bad Christmas sweater if you have it

12/25: CLOSED Santa for time! Merry Christmas!
12/26 – 12/28: Normal schedule Thursday through Saturday
Stay tuned for New Year's week schedule