Strength WOD:
Every Minute On the Minute for 10 Minutes (EMOM) complete:
1 Hang Snatch (Choose Load)
Conditioning WOD:
5 Rounds for time of:
12 Thrusters (75#/55#)
12 Box Jumps (24″/20″)
Results
View this photo
View this photo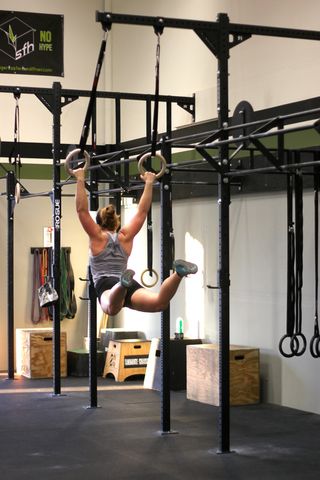 Want that muscle-up? Then you need to practice. A lot. Of everything. Strict pull-ups, dips, chest to bar pull-ups, transitions, kipping swing, false grip… you get the point. You have to put the time in, be patient and work at it. You can't skip the strict pull-ups and the deep ring dips and expect to jump on the rings and knock them out.
How to Get Your First Muscle-up CrossFit Invictus
Regionals:
The Team events announced for the Regionals are the best yet. These will definitely test and weed out teams that are made up of 1-2 Games or Regionals Caliber athletes and some specialists. This also marks the first year in which Regionals Team athletes will have to complete all the events.
Regional Team Events Announced