For Time:
30 Squat Cleans (95#/65#)  
30 Pull-ups
400m Run  
20 Squat Cleans 
20 Pull-ups
400m Run
10 Squat Cleans  
10 Pull-ups
400m Run
Results
View this photo
View this photo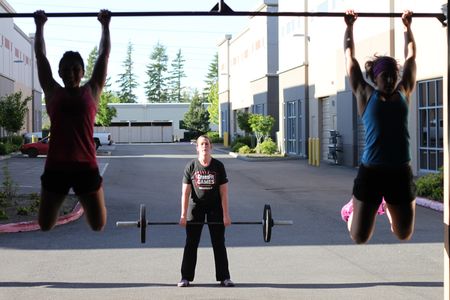 Note: "Badger" is a Hero WOD that's 3 rounds each of 30 squat cleans and pull-ups as well as a 800m Run.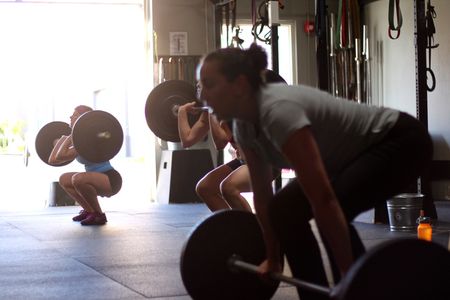 This past weekend wrapped up the 2013 CrossFit Games Northwest Regionals. It was a fun, tiring, and inspiring competition. Mark went to his third straight Regional as individual athlete and PR'd big with a 15th place finish that saw him rise in the rankings for three consecutive days. He started off with a PR on "Jackie" which seemed to set the stage for the remaining 6 workouts as he finished out strong heat after heat cruising through the WOD's that were his strengths while PR'ing ones that were his weaknesses. Racing through cleans and rope climbs was a perfect ending to a long weekend.
For those who came out to cheer and support it was something I believe really mattered for Mark on the floor. As a judge I can tell you that when an athlete's supporting gym would cheer you could really hear it down on the floor. At times the noise was surprising to get as loud as it was. Looking up in to the stands and seeing so many from SRCF up in the seats was a great sight to see. As a gym owner it's fun to sit there and think "that's our family". Thank you all for showing up and being part of that family. Congrats Mark!
If you are looking for summaries, videos, and recaps then go here to the CrossFit Games NW Regional page.
Live CrossFit Games Update Show: June 2, 2013
2013 Reebok CrossFit Games Qualifiers
North West Regional Report: Last Climb
Ash perfecting the art of the "photo bomb":