Main Class:
In Teams of 2, Complete the following for time:
1 Mile Run 
150 Box Jumps (24″/20″)
100 Power Cleans (95#/65#)
50 Handstand Push-ups
1 Mile Run 
* Both athletes run 1 mile each per run, then alternate the exercise reps n order until the second mile
** Share one bar and one box
*** Partition the reps but only one works at a time
Advanced RX Class: 
"Bradshaw"
This Hero WOD is dedicated to U.S. Army First Lieutenant Brian Bradshaw, 24, of Steilacoom, Washington, assigned to the 1st Battalion, 501st Parachute Infantry Regiment, 4th Airborne Brigade Combat Team, 25th Infantry Division, based in Fort Richardson, Alaska, died in Kheyl, Afghanistan, on June 25th, 2009, from wounds suffered when insurgents detonated a roadside bomb near his vehicle. He is survived by his parents, Paul and Mary, and brother Robert.
10 Rounds for time of:
3 Handstand Push-ups
6 Deadlifts (225#/155#)
12 Pull-ups
24 Double-Unders 
Results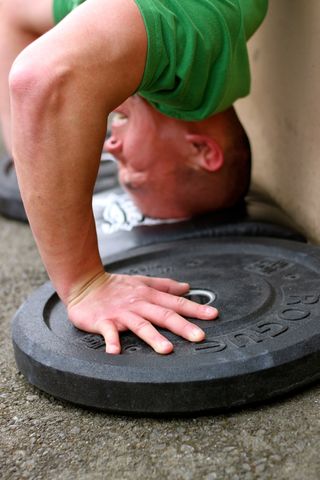 For those new to the gym or if you are unfamiliar with the "Hero WOD", here is a brief explanation. Hero WOD's are workouts dedicated to fallen heroes who were also CrossFitters. Men and women who served in either the military, federal agencies, law enforcement, fire fighting, or other first responder role who died typically in the line of duty to our communities and country. The overwhelming majority of Hero WOD's are dedicated to our military. Most often they are nominated  to CrossFit HQ by their families, friends, gyms, or units. 
As a former member of the military, I take these workouts far more serious than any you will undertake in our gym. My rule in this gym that is resolute and one I am unyielding on, is that you must respect the fallen and honor them correctly if you choose to start a Hero workout. How do you do that? You must finish what you start and show no disrespectful whining or complaining about the workout. Of course you can scale like any other workout, just do not ever quit. Remember the fallen and soldier through. Sure a Hero WOD is tough and likely harder than the normal one programmed in here on a daily basis, but it's the least one can do in memory of someone who doesn't have that opportunity anymore. 
WOD Demo with Jason Khalipa 11:43 – video [wmv] [mov]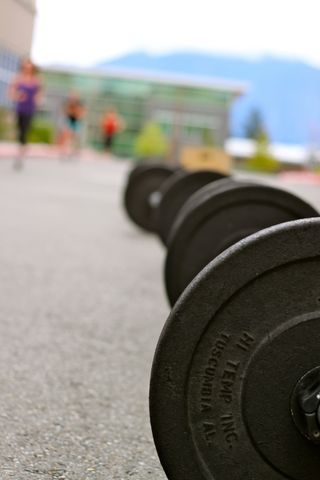 CrossFit Games: