AMRAP (As Many Rounds As Possible) in 20 Minutes: 
5 Chest-to-Bar Pull-ups
10 Wall Balls (20'/14′)
15 Kettlebell Swings (53#/35#)
Results
View this photo
View this photo
AMRAP Beasts: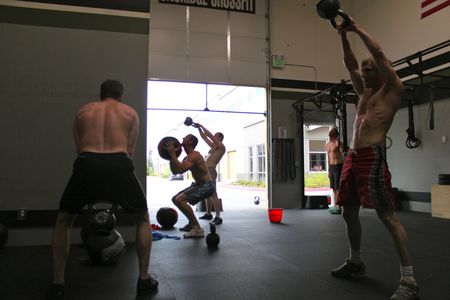 Recovery: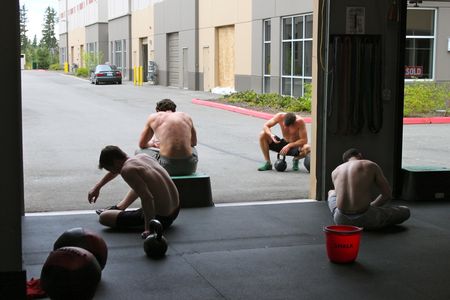 Today's WOD was a recent main site workout from CrossFit.com that a few of your coaches tested out recently. It had the same effect as above so I felt compelled to share. This week is shaping up to be a good one with a "Challenging" Saturday and "Murph" on Monday.
Speaking of Monday, as it is Memorial Day we will only hold one class at 1000. We will be participating in the "Murph Challenge" and honoring his true American Hero and Medal of Honor Winner that is one of the first Hero WOD's in CrossFit. 
Monday 5/30 at 10am
We will be doing the Murph Hero WOD for Memorial Day 
Who was Murph? A Medal of Honor recipient that was killed in Afghanistan in 2005; his story and that of Seal Team 10 is incredible. Read about him here.
Sign up and register, donations are not required but if you want to then go online at the above link (donations go to three different charities)
You can also buy a shirt (included with registration so either way if you want a shirt it's the same cost)
If you don't want to donate no worries just come do the WOD and honor our fallen heroes who have sacrificed for our country. 
Movement and Mobility:
For those who are signed up this Wed. at 7pm is the first Mobility and Movement class with Rona. If you haven't signed up and want to go here for more info. We have a few spots left!
Notes:
Update on the 2011 CrossFit Games: Individual Movement Standards and Rules for Regionals 
At the link above are the specific rules for all the Regional workouts and how they will be scored and judged. I have to say I love how strict they are as described to both ensure good range of motion and proper movement. Eliminating competitors instantly for being unable to complete some of the advanced movements is also right on. 
"Reebok: Building a CrossFit Community", CrossFit Journal preview video [wmv] [mov]