For Time:
400m Run
50 Pull-ups
21 Thrusters (95#/65#)
800m Run
21 Thrusters (95#/65#)
50 Pull-ups 
400m Run
Results
In honor of Army SFC Daniel Crabtree who was KIA in Al Kut, Iraq on Thursday, June 8th, 2006. 
This WOD is a Hero WOD, dedicated to a fallen soldier, airman, marine, firefighter or law enforcement officer, and each of them CrossFitters that died in the line of duty. Every rep today was in honor of a soldier who died for our country. As painful as this workout is it's nothing compared to the pain his loved ones must endure everyday. Honor our heroes by giving your best and remembering their sacrifice each and every rep. It's the least we can do…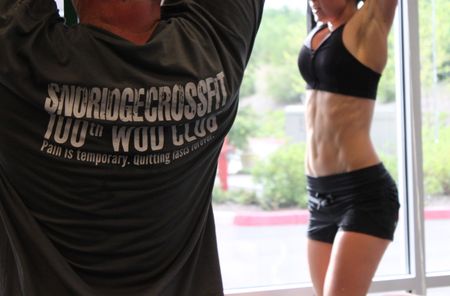 Notes:
Amanda earned her first callous tear tonight after 100 pull-ups!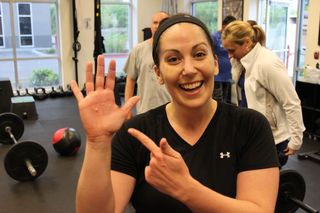 JULY CLOSURE SCHEDULE:
No 6am classes

 this week and next Tues.! (Tues. 7/13, Thurs. 7/15 and Tues. 7/20)

Closed completely

 on Fri. 7/16, Sat. 7/17 and Mon. 7/19
On those days that we are closed completely we will be at the CrossFit Games. We will post some WOD's for you all to do either at home or get together outside the box or at a local park.
Team Radio Shack (Lance Armstrong's Tour team) has members that use CrossFIt and train at an affiliate in the off-season: