Strength WOD:
15 Minutes to find your Deadlift 3RM (3 Rep Max)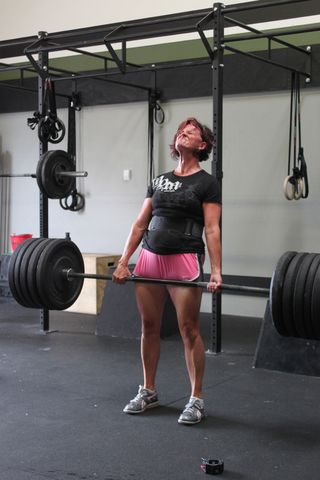 Checkout WOD immediately after: "Death By Pull-up"
With a continuously running clock perform 1 pull-up the first minute, 2 pull-ups the second minute, 3 pull-ups the third minute, and so on, continuing to add 1 each minute until you cannot complete the required number of reps in the given minute.
Score total rounds and reps in the last round completed.
Results
View this photo
View this photo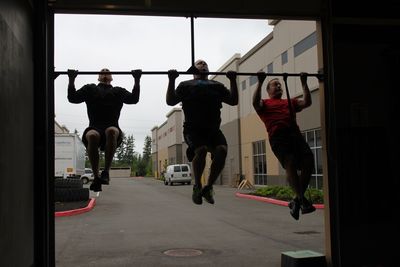 In the WOD, load less, move faster = create more power. Know when to scale courtesy of Rainier CrossFit and Again Faster.
Quote of the day: "The successful implementation of scaling demands a simple recognition: there are an infinite number of weights that can be loaded on a barbell, and every one must be removed from ego and firmly affixed to power.  When this mental shift occurs, we'll get more powerful athletes, guaranteed." ~ Jon Gilson, Again Faster Equipment
Amanda PR's and brings more cowbell. Lots of PR's today!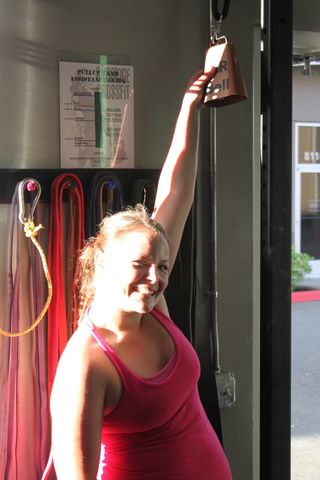 Welcome to Eric, Scott, Richard, Richard (of course there are now two!), Corinna, Tricia, and Jennifer who all recently completed Elements!
CrossFit Games:
As we head into the final weeks before the Games some of the athletes who are competing are getting profiled by Again Faster. Today's profile covers half of the Regional Athletes from the Northwest and is a pretty cool interview.
"All Over The Map: Brost, Stoneberg and Disch" by Again Faster Equipment– video [wmv] [mov]