Strength WOD:
10 Minutes to find a 1RM
Power Clean
Conditioning WOD:
7 Rounds for time:
5 Power Cleans (165#/115#)
7 Deadlifts (165#/115#)
9 Hand Release Push-ups
Results
View this photo
View this photo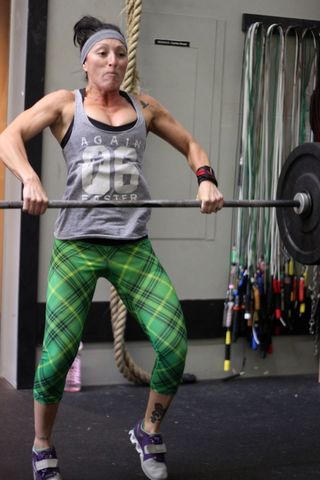 Congrats are in order to a bunch of people today. First to Meghann on joining the 500th WOD Club and second to everyone who PR'd their power clean! The last is the 5pm class time set a PR with a huge crew. It's great to see so many PR's lately.
Fun to watch (also a really good thruster programming idea…): Big Sky, Montana: Men's Final
Nutrition:
Did you know? Coconut water is a natural source of electrolytes. Eight ounces of coconut water has more electrolyte content than double that of traditional sports drinks with about half the carbohydrates.
"Warm-Up with Matt Chan", CrossFit Journal video [ipod] [mov] [HD mov]