For time:
50 Back Squats (75#/55#)
5 Rope Climbs (15′) 
40 Back Squats 
4 Rope Climbs 
30 Back Squats 
3 Rope Climbs 
20 Back Squats
2 Rope Climbs 
10 Back Squats
1 Rope Climbs
* Sub 2 Supine Rope Climbs 
Results
View this photo
View this photo
Quote of the Day: "You won't see me tomorrow." ~ Natalie immediately after the WOD to Coach Michelle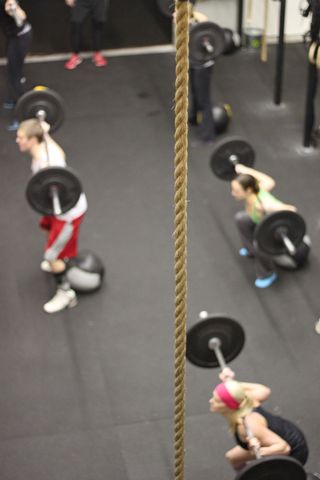 Last chance tomorrow to make up the Stop the Slop WOD if you missed it (weigh-in's too). Also all essays need to be sent in by Saturday class. 
Register for the Open if you plan on competing. Stop procrastinating! 12 days to go until the first WOD is announced. 
Master your foot lock. Required to rope climb.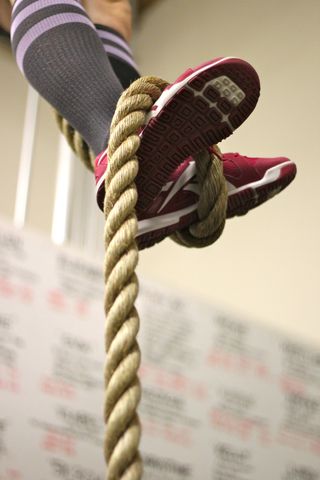 "I am proof that it doesn't matter where you come from, if you have an athletic background or how old you are. All you have to do is want it. The biggest thing I've learned from all of this is that you have to chase your own capacity before chasing the person next to you. It never gets any easier; it just sucks less." ~ Jessica Tyler "The Little CrossFitter That Could", CrossFit Journal
"Marne Division embraces CrossFit" by Sgt. Robert Schaffner Jr.