21-15-9 Reps of each for time:
Handstand Push-Ups
Ring Dips
Push-Ups
Results
View this photo
View this photo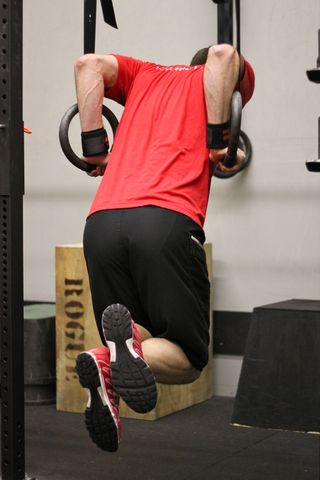 "JT"
In honor of US Navy SEAL Petty Officer 1st Class Jeff Taylor, 30, of Little Creek, VA, who was killed in Afghanistan in June 2005. RIP.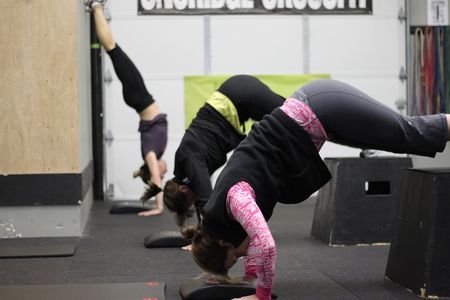 CF Games Open:
Open WOD 12.4 has been announced. We will do this tomorrow. Click the link below to read the description and then watch the video for instructions/standards of movement.
If you aren't competing in the Open then scale this WOD like any other for your wall balls and double-unders (scale to singles). As there is a 12 minute cap there will be no scaling for Muscle-ups. If you complete all the wall balls ("Karen") and the DU's but cannot do a muscle-up then you are done.
As usual, for those competing only RX reps count and should be submitted for your score. If you are competing do your best to get as many RX reps as you can, then scale whatever you have to. Meaning if you did 150 RX wall balls, but cannot do double-unders then your score = 0 rounds, 150 wall balls.
Here are the expectations for Open Week 4 for everyone:
Workout 12.4 (For Thursday all classes; make-ups on Saturday at 11)
Complete as many rounds and reps as possible in 12 minutes of:
150 Wall ball shots, 20 pound ball
90 Double-unders
30 Muscle-ups
For a downloadable PDF of the workout, click here.
The wall ball standard is strict. No butt balls, you must squat to depth. You must hit the line clearly (no grey; either green line for women or black for men). Any wall balls that miss touching the wall but go above the line are no reps. Double-unders must be successful, snags and attempts do not count. Muscle-ups must begin with a fully extended arm and finish with a fully extended arm locked out. Watch the video for instructions.
– Each class you will pair up and go in 2 waves.
– If you are registered and competing in the Open you will go first with a judge. Judge is responsible for counting and calling "no rep".
– Standards to judge listed above.
– Have fun and push your fellow athletes!
CrossFit Games Open 12.4 workout instructions – video [wmv] [mov] [HD mov]
"Efficiency Tips: Muscle-ups" with Chris Spealler video [wmv] [mov] [HD mov]
Workout video demo with Graham Holmberg – video [wmv] [mov] [HD mov]