Complete As Many Rounds As Possible (AMRAP) in 17 minutes of:
6 Deadlifts (205#/145#)
9 Up and Over Box Jumps (24″/20″)
200m Run
Results
View this photo
View this photo
View this photo
7pm Class is the new 5pm! World Record with what felt like 100 people hitting the gym for the late class.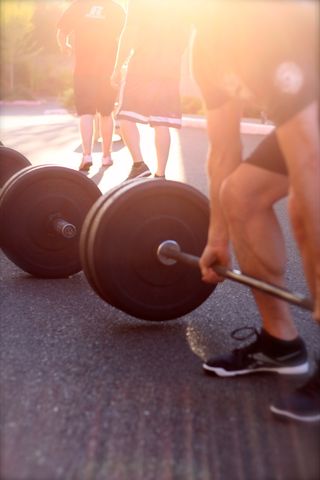 Plus congrats to Lindsay on WOD #400, Bill on #250, Elliott on #100 and Amy N. for her 1st pistol!
SRCF Flag shirts are in. If you pre-ordered then pick yours up. Extras will be available for sale after all pre-orders are handed out or set aside.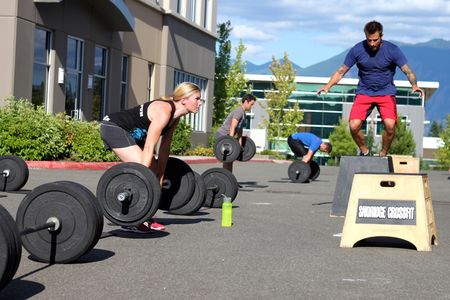 "The Fate of Marcus Hendren" video by Dave Leys – [video]
"Poor Diet Sinks U.S. in Health Rankings" by Andrea Cecil, CrossFit Journal article [pdf]
7pm Class World Record Pic (Animal Pose):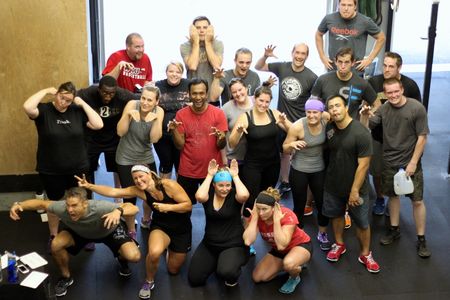 Outtake #1 (I missed the "GQ smile" memo):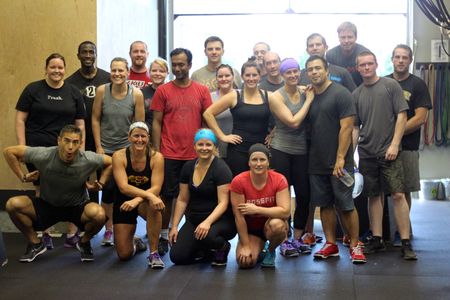 Outtake #2 (Dustin was very excited after the WOD):