Main Class:
As a Team of 2 Complete AMRAP for 20 Minutes of: 
7 Chest-to-bar Pull-ups
7 Lateral Over the Bar Burpees
7 Ground To Overheads (115#/75#)
* One barbell per team. One athlete works at a time, alternate each exercise.
Advanced RX Class:
Skills WOD: 
5 x 3 
Muscle-ups
or
15 Muscle-ups for time
or
Muscle-up progression & practice
Conditioning WOD:
"Linda"
10-9-8-7-6-5-4-3-2-1 reps of each for time:
Deadlift (1.5 x bodyweight)
Bench Press (1 x bodyweight)
Clean (0.75 x bodyweight)
* Power Clean for this version
Results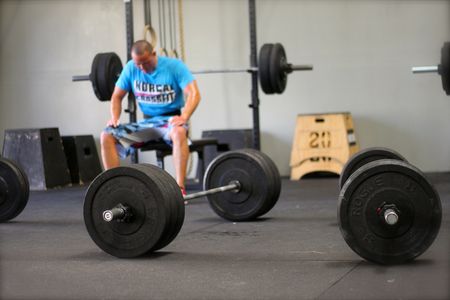 Congrats to Genevieve (center in the SRCF tank top…) for getting her first kipping pull-up today after the WOD! It was SOLID!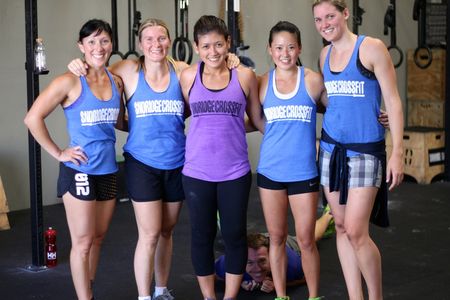 Sunday the Elysian Games throwdown at the Seattle Center Fisher Pavilion will have a Firebreather, Open and Teens CrossFit competition. This is basically the Gorilla Games event for this year. Good luck to Jules who will be competing against the 16-18 year olds!
The team WOD's at the Games still have a ways to go at being exciting and finding the best CrossFit teams (think Grid workouts), but still a good recap video: Best of the Teams: The 2014 Reebok CrossFit Games
"Is CrossFit Dangerous?" by Brendan Greeley, Bloomberg Businessweek
How Julie Foucher Became Julie Foucher www.beyondthewhiteboard.com