As Many Rounds As Possible for 12 Minutes (AMRAP):
400m Run
5 Deadlifts 
* Post Load and Time (Use a DL that is heavy with good form)
Results
View this photo
View this photo 
Compare to previous results
Quote of the (yester)day: "There's a lot of bromances going on in here, huh?" ~ Aileen 
Jim H. reps it out: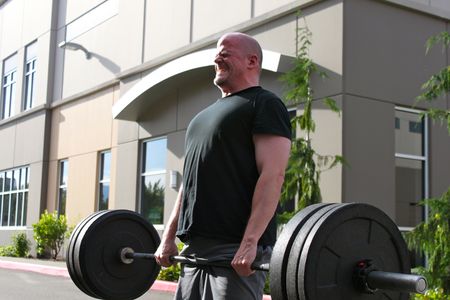 Learning to choose your load is a fun strategy exercise as well as a reminder of how important it is that you track your results and pay attention to your 1, 3, and 5 rep max lifts for the major barbell movements. Knowing these loads and keeping them in your logbook will help you decide not only what to choose for your WOD, but also how to warm-up, what goals to set for building strength, or knowing what is too heavy, too light, or just right.
Got Pink?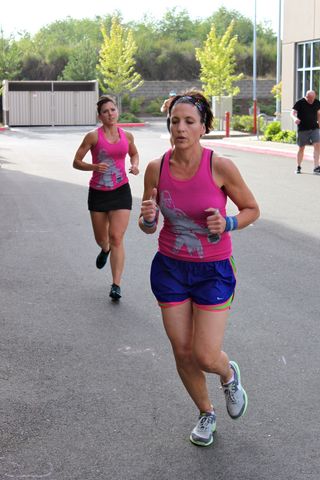 Interview with Mikko Salo at the 2011 Games by Rogue Fitness – video [wmv] [mov] [HD mov – Download Only]
Get those funds raised for Fight Gone Bad 6 on September 17th! All SRCF Squatches who want to participate will be required to register and raise a minimum of $25 for the cause.
A look at the Special Operations Warrior Foundation, supported by Fight Gone Bad 6 – video [wmv] [mov]