Strength WOD:
3/3/3/3/3
Snatch Pull
* Touch and Go
Conditioning WOD:
5 Rounds for time:
10 Burpees
5 Power Snatches (95#/65#)
Results
View this photo
View this photo
The 2nd pull of the Snatch Pull should look the same as the 2nd pull of the Power Snatch (or snatch):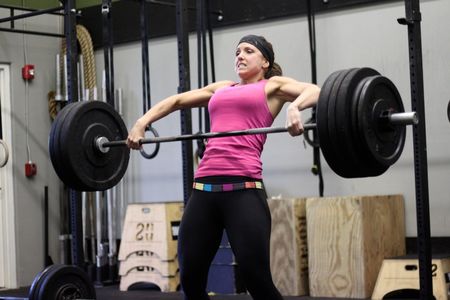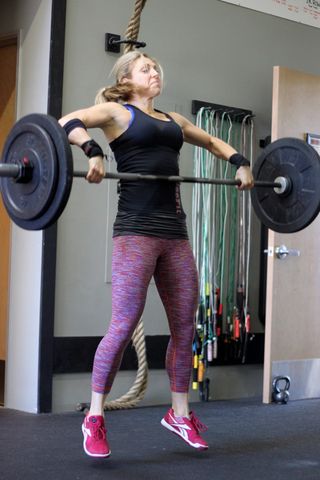 Two weeks ago the Clean Pull, this week the Snatch Pull.
"This is the first and second pulls of a snatch without any attempt to pull under the bar. At the top of the extension, the athlete should continue attempting to pull the bar higher, keeping the elbows moving up and to the sides to keep the bar against the body. With heavy pulls, this will not move the bar very high. With lighter weights, a snatch high-pull can be done." ~ Catalyst Athletics
Video: Snatch Pull Demo: by Catalyst Athletics
Read: A Technical Description Of The Pull In Weightlifting 
Chest bumps to Christa for chalking up her first RX'd workout tonight: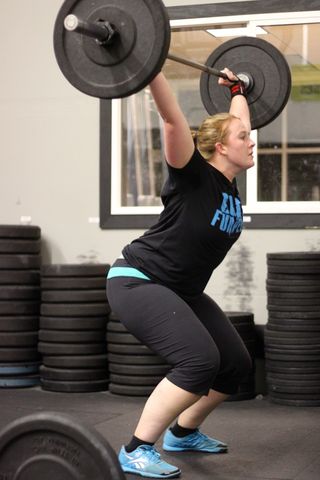 Nutrition:
"What Should We Eat–and Why?" by Marty Cej, CrossFit Journal article [pdf]
Schedule Change:
Starting next Tuesday 10/9 we will be adding a 0630 class each Tuesday and Thursday wiht Coach Moe. That's 6:30am as in O'dark Thirty. A few have asked for it but there hasn't been enough interest. We now think there may be enough interest.
Here's the rules on this class:
There needs to be a committed group with regular attendance. If people don't come regularly, we will cancel it. We won't have a coach show up each day for a few people who want to workout every once in a while.
No coverage for the class: When Moe has vacation or other reason she cannot coach, we will cancel the class that day. There will be no substitute coach to cover any class.
See Rule #1. If attendance is slacking, sayonara early class.