Skills WOD:
3-3-3-3-3
Ring Dip (Weighted)
Conditioning WOD:
4 Rounds for time of:
400m Run
10 Power Cleans (155#/115#)
5 Lateral Burpees (Over Barbell)
Results
View this photo
View this photo
Wonder Twin Powers…Activate!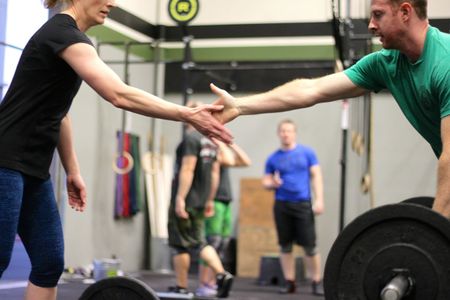 Week 3 CrossFit Team Series events announced
Team Series is back! For those teams who are completing these, plan to have your WOD's complete by Monday. If you are entering your score online you will need to complete them by Saturday.
Get ready to Bench Press! We have two more benches now and I will be programming bench press for strength training starting next week. Having a total of 4 benches will allow for small groups of up to 3-4 to rotate through the bench. This will be a great addition to adding variety to our lifts.