Skills WOD:
Every Minute On the Minute for 10 Minutes:
3 Handstand Push-ups
* Scale HSPU depth to parallettes, or use 1 abmat / kip, DB or KB heavy press
Conditioning WOD:
3 Rounds for time of:
12 Front Squats (135#/95#)
12 Burpee Box jumps (24″/20″)
Results
View this photo
View this photo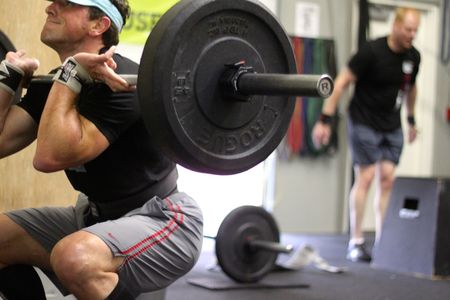 The PR's continue this week as the recent dip/push-up skill work and overhead/push jerk focus has led to PR's in knocking out handstand push-ups. If you just got them today keep practicing these regularly so the sub of strict presses will be a thing of the past.
PR: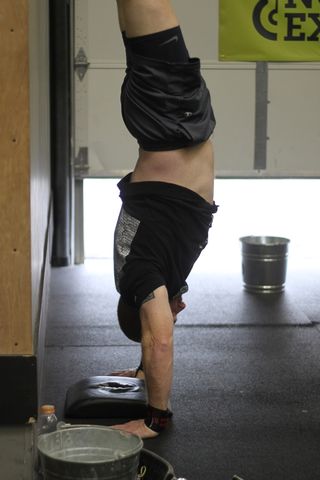 Attention Stop the Slop Stragglers:
Thursday is the last day of make-ups/weigh-in's if you paid and are participating in the challenge. If you haven't paid your "buy-in" fee of $25 please do so this week before weighing in or completing the WOD re-test.
Due NLT Thursday last class:
Nutrition challenge you need to weigh-in ASAP
Performance Challenge you need to repeat the WOD
Essay Challenge you need to send us your essay on your 30 Day Stop the Slop or Whole30 experience. Write about what impacted you these past 30 days.
Once that is completed we will announce winners and prizes by Saturday
"Coaching the Squat: Points of Performance" with Katie Hogan – video [wmv] [mov] [HD mov]
CrossFit Barbie, an idea by my daughter (built with a little help):