Strength WOD:
Every Minute On the Minute for 10 Minutes (EMOM) complete:
1 Power Clean + 1 Hang Power Clean + 1 Push Jerk (Choose Load)
Conditioning WOD:
18-15-12-9-6 Reps of each for time:
Up and Over Box Jump (24″/20″)
Deadlift (185#/135#)
Hand Release Push-ups
Results
View this photo
View this photo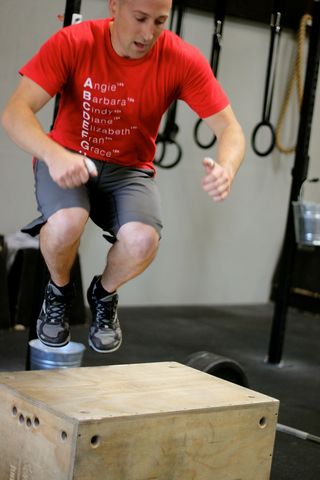 Our annual SRCF costume-required "Frankenchipper" is this Saturday! The Frankenchipper is a combination of benchmark "Girls" WOD's. Like Frankenstein it's part "Helen", "Nancy", "Karen", "Cindy", and "Filthy Fifty".
Make sure you have your costume ready. First wave is at 9:30am. We will run however many waves we need to get all of you through. No costume = no Frankenchipper WOD. Your horrifying WOD will be 100 burpees for time. Do NOT be the person who shows up clueless without a costume!
Saturday night is our annual Halloween party for the gym! This adults only Halloween costume party will be at our place at 7:30pm. Get your costumes and don't miss this as it's always one of our most freakishly fun times of the year. More details can be found in our gym Facebook group.
Note: There is no 10/25 Saturday Advanced RX class
Deadlift Tip:
Neutral Neck (L) vs. Neck Extension (R)
Keep your neck neutral like the left side picture when deadlifting (think chin to chest).
The Easiest Fitness Level Workouts www.beyondthewhiteboard.com
Jason Khalipa on Representing the USA