Strength WOD:
5/5/5
Deadlift (moderately heavy working load, not a 5RM) 
Conditioning WOD:
For time:
21-15-9 Reps each of:
Deadlift (225#/155#)
Handstand Push-Up
Results
View this photo
View this photo
Benchmark day! Eric and "Diane":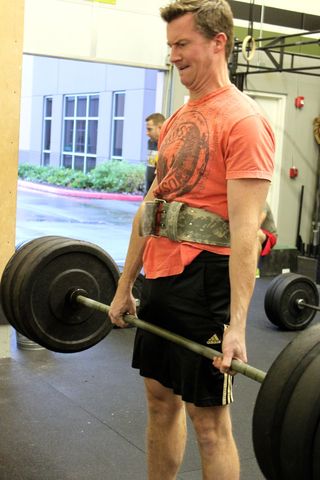 What are the CrossFit benchmarks? Two great reads on the history of the "Girls" on the CrossFit Journal:
"Benchmark Girls" by Coach Greg Glassman 
"The New Girls" by Coach Greg Glassman 
Schedule Change:
10/26: "Frankenchipper" WOD! Sat. at 1000! This is a CHANGE to the start time. We will run waves as needed. Costume required for the WOD. Otherwise there will be adjustments made to your workout to "compensate". Don't be "that guy or gal"!
10/31: All PM Classes (5, 6 and 7pm) CANCELLED for Halloween festivities. Go trick-or-treat or pass out candy, just don't pass out from too much candy!