Strength WOD:
3-3-3-3-3
Bench Press
Conditioning WOD:
For each of the below exercises perform max reps for 8 consecutive Tabata intervals of 20 seconds of work followed by 10 seconds of rest. Rest 1 minute between exercises.
Tabata Row (Calories)
Rest 1 Minute
Tabata AbMat Sit-ups
Rest 1 Minute
Tabata Double-Unders
Tabata score is the total number of reps performed for all eight intervals.
Results
View this photo
View this photo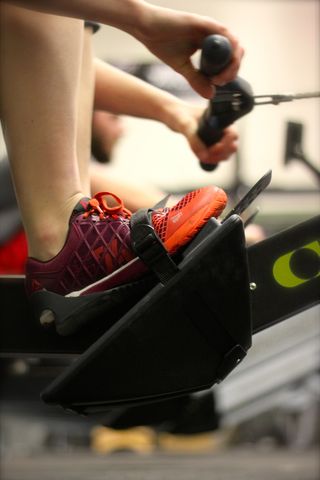 What is a "Tabata" Interval? Basically the slowest 20 seconds and the fastest 10 seconds ever. This interval protocol is "only" 4 minutes per exercise but very effective.
Read this for a Tabata Protocol Description and History