Strength WOD:
1-1-1-1-1
Jerk (Push or Split)
Conditioning:
For time:
400m Run
60 Air Squats
400m Run
45 Push-ups
400m Run
30 Pull-ups 
400m Run
15 Handstand Push-ups 
Results 
View this photo
View this photo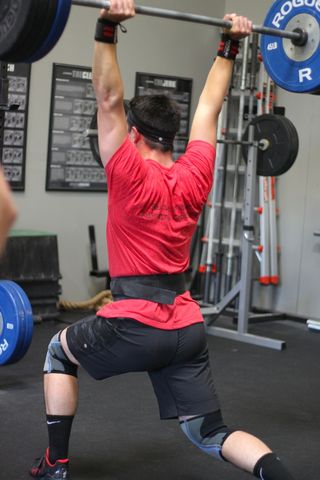 Read up on the Split Jerk and how to avoid the push or dive forward. Remember to maintain a vertical line with your torso on the dip which is key to avoiding pushing out front. Drive the hips under the bar and the feet agressively into the split as you push the bar up and over your head to just behind your neck for a strong finish.  
Should I Give Up On the Jerk? by Greg Everett catalystathletics.com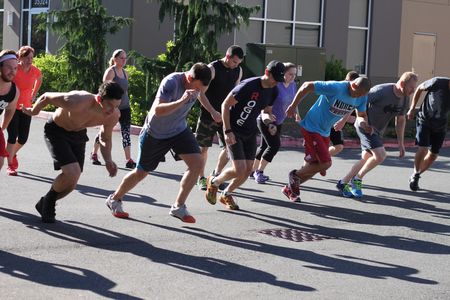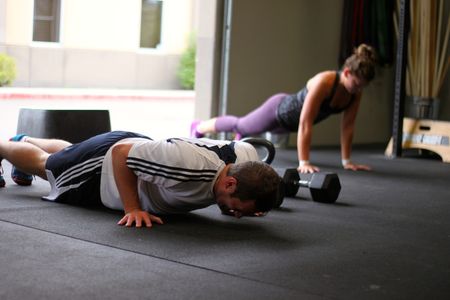 New and positive developments in the CrossFit education and certification requirements:  CrossFit Trainer Education and Certification: New Programs and a New Structure by Nicole Carroll – CrossFit Journal article [pdf]
CrossFit Games Prize Purse Grows The payouts are growing again!