Strength WOD:
1RM Jerk
* Split or Push (25 min. max)
Conditioning WOD:
8 Rounds for time of:
100m Run
8 Burpees
Results
View this photo
View this photo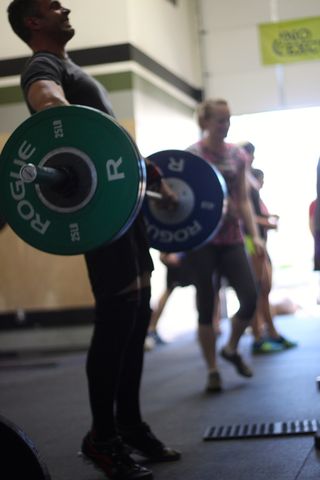 Lots of PR's today (sorry we didn't write the AM ones) but judging by the late classes the theme is that most of you found a new personal record or came close. Speed, footwork, proper dip and an agressive finish with the chest and head through on the split is vital to increasing the weight overhead.
Read below for the breakdown and technique of the split jerk.
The Split Jerk: Start to Finish by Chad Vaughn
CrossFit Games Update: May 3, 2013 – [video]