Thruster : 1RM
Record your best Thruster 1 Rep Max lift.
"Death By" Thruster
With a continuously running clock perform:
1 Thruster (95#/65#) in the first 1 min,
2 Thrusters (95#/65#) in the second 1 min
3 Thrusters (95#/65#) in the third 1 min
…
Continuing this for as long as you are able.
Photo by @robcwilson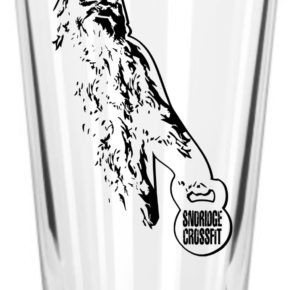 Preorder for sweatshirts and pullovers ($35) and long sleeve T's ($20) is up in our Facebook group. If you're interested then check it out and let us know ASAP what you want. Plenty of colors and a few styles to choose from. Preorder will end at the end of this week and the order will go in early next week.
We also have pint glasses available for $8 with the Squatch Logo! Grab one to enjoy your favorite beverage in.