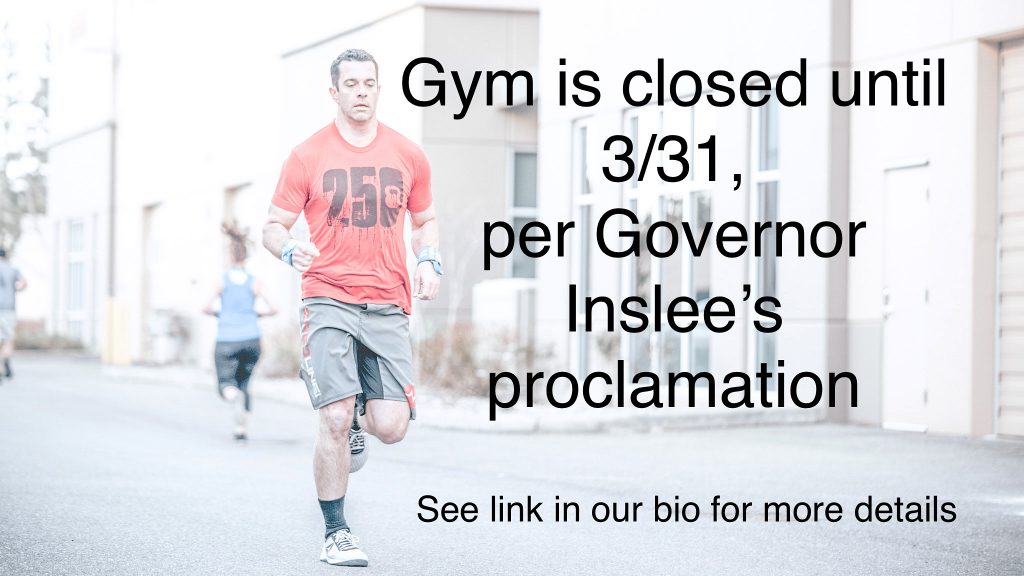 The Governor has ordered the closure of all recreational and health and fitness facilities effective tomorrow until 3/31. We are closing the gym to comply.
This is a turbulent and unknown time that we as a business are not prepared to absorb for any significant amount of time. While we understand each person and family has their own circumstances we want to be honest and straightforward in saying that if everyone cancels their memberships, we will be forced to close the gym permanently.
We are praying and hoping this is not going to be the case, and that the ban lifts starting in two weeks. We ask for your patience, support and consideration.
During this time I will do my best to program a bodyweight WOD each day on www.beyondthewhiteboard.com for you to follow at home. We would love to see people do it and post their times in the gym Facebook group. Stay connected, stay together as a community in here.
We hope to open our doors again and see you all in April.
Please check our website and Instagram for updates and workouts you can do at home!
From King5.com: "Gov. Jay Inslee announced that he will be signing an emergency proclamation to temporarily shut down bars and restaurants and even further limit the size of gatherings during the coronavirus. Restaurants will be allowed to have take-out and delivery services, but no in-person dining.The ban applies to restaurants, bars, dance halls, clubs, theaters, health and fitness clubs, and other similar indoor social or recreational venues must cease operations until March 31.Inslee is expected to make the announcement on Monday."