Alt EMOM 12 mins: Deadlifts and Hollow Rocks
Every 1 min for 12 mins, alternating between:
3 Deadlifts, pick load
12 Hollow Rocks
* Touch and go. No drops.
3 RFT: Wall Balls and Rope Climbs
3 rounds for time of:
30 Wall Balls (20#/14#)
3 Rope Climbs
* Scale 1 RC to 2 Supine RC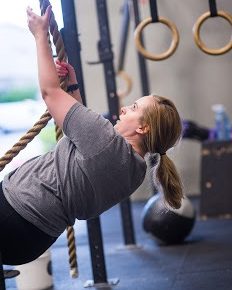 Photo by @robcwilson
Last weekend of Regionals is here and the Pacific region has already started!  Tune into CBS or set your DVR's this Saturday and Sunday for some coverage of all the weekend action.
Update Show: Pacific Regional Preview