Back Squat 5-5-5-5-5
Back Squat 5-5-5-5-5
Use the heaviest weight you can for each set.
Rest as needed between sets.
FT: Rowing "Annie": Rows, Double Unders, and Sit-ups
For time:
Row 500m
50 Double Unders
50 AbMat Sit-ups
Row 400m
40 Double Unders
40 AbMat Sit-ups
Row 300m
30 Double Unders
30 AbMat Sit-ups
Row 200m
20 Double Unders
20 AbMat Sit-ups
Row 100m
10 Double Unders
10 AbMat Sit-ups
Photo by @robcwilson
Socks just arrived! For those who preordered they will be at the gym for the PM classes to pick up. Grab a pair for $20 for a great stocking stuffer!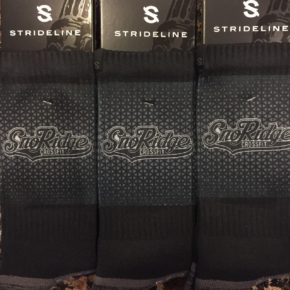 New Hats and Beanies are coming! Preorder if you want one by posting the style/color to comments.
Cost: $20 each.
Brand: PukkaInc (same as Rogue uses and our last order of hats)
Styles: All hats are adjustable (not fitted) with embroidered or patch logo
Top: 4 designs in picture are Trucker style with a slight curved bill
Middle: Black Hat with Squatch design is also available with a flat bill option (Specify if you want this flat bill for this logo only)
Bottom: Beanies are fleece lined with a SnoRidge CF Tag on the outside edge (Choose Black w/black and white tag or Grey w/Hawks color tag)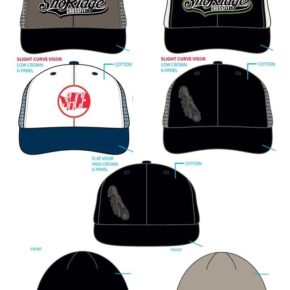 Holiday Hours:
Christmas Week:
12/23: Friday limited hours

"12 WOD's of Christmas" annual workout; Sign-ups in the gym for a class spot!
9:30am Class FULL
10:30am Class FULL
Second wave at 11:15am has a few slots remaining
4pm Class (Only 1 Wave, almost full!)
Please come to the AM hours is possible, there will be only 1 class at 4pm with limited space and 1 wave of athletes. Sign up in the gym.

12/24: Closed Saturday for Christmas Eve
New Year's Week:
12/30: Friday limited hours (no sign-ups needed)

9:30am Class
10:30am Class
4pm Class

12/31: Closed Saturday for New Year's Eve