Accessory Work: Single Arm Bent Over Row 15-15-15
Single Arm Bent Over Row 15-15-15
Use the heaviest weight you can for each set.
Rest as needed between sets.
Alt EMOM 12 mins: Single Dumbbell Goblet Thrusters and Double Unders
Every 1 min for 12 mins, alternating between:
10 Single Dumbbell Goblet Thrusters, pick load
30 Double Unders
* Use one DB or KB and perform two handed goblet thruster (like wall ball w/out throw)
* Goal is 30 sec avg for each movement (if too easy add 2 thrusters or 6 DU)
Photo by @robcwilson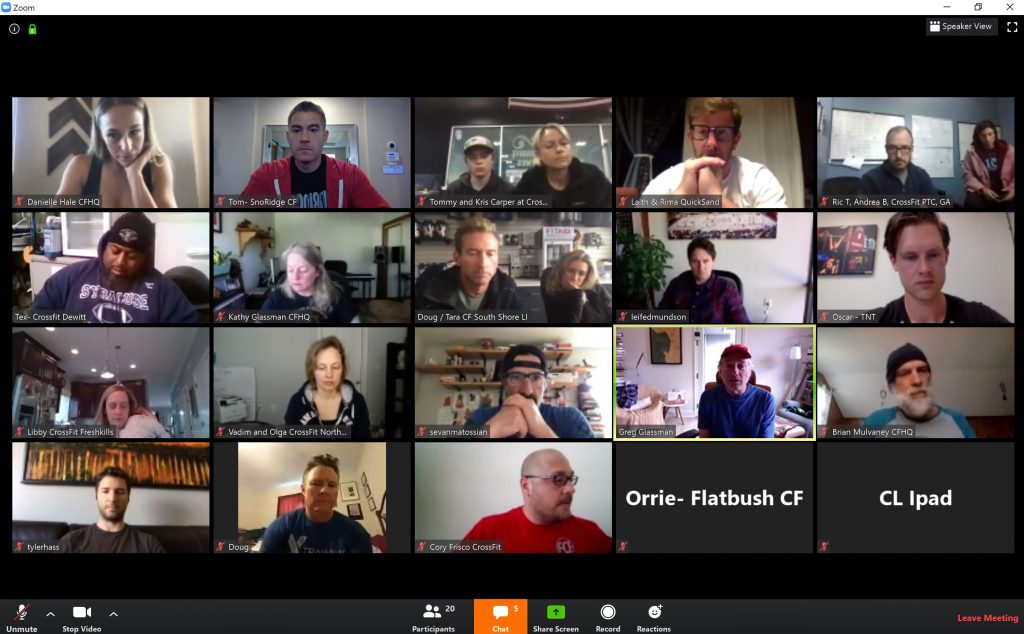 Fortunate and grateful to participate in a great Zoom meeting this morning for 1.5 hours with Coach Glassman and CFHQ along with 10 other affiliates from around the world. We discussed the pandemic, it's impact on each of our affiliates, what CrossFit is doing, what different governments and states are doing, and how we will come out of this. We also got to share feedback, stories, and ask a ton of questions. Love this community! 
#
strengthinnumbers
The Support Your Box Fundraiser has raised close to $3M for over 10,400 affiliates around the world and will be distributing amounts raised for each gym soon! That's a lifeline for us that is directly due to all of your support.  Thank you.